Archive for the 'Adobe' Category
From Adobe: "We'll stop updating & distributing Flash Player by the end of 2020. More about our plans & a look at what's next: https://adobe.ly/2vGjSxe"
MacMedics is a sponsor of the following event, and we'll be giving away an iPad mini as a door prize.
Join us to see the latest innovations coming to Adobe Creative Cloud. Learn about new features that make everyday tasks easier and faster and how support for cutting-edge hardware and standards will free you to build anything you can imagine. Get answers to your questions and get inspired by designers who are creating amazing work.
Agenda:
6:00 PM – 6:30 PM Networking
6:30 PM – 8:30 PM Presentations
8:30 PM – 9:00 PM Q&A and Prizes
Location:
The Conference Center at the Maritime Institute (CCMIT)
692 Maritime Blvd
Linthicum Heights, Maryland 21090
Date & Time:
Friday, June 20th 6:00-9:00 PM
Cost:
Free, but you have to register here.
Presenters:
Jason Levine – Adobe Worldwide Evangelist, Jason Levine, Principal Worldwide Evangelist for Adobe, travels the globe inspiring and educating users on the Adobe Creative Cloud with a focus on video and audio. Levine has conducted training sessions for some of the top broadcast corporations in Europe and Asia including BBC, RTL, and SVT. Prior to Adobe, Jason was a full-time recording engineer working in studios coast-to-coast, engineering hundreds of recordings in a multitude of genres, prompting the formation of BoodahJooMusic Publishing. Since 2003, Jason has presented to more than 250,000 people, from Syracuse to Singapore and everywhere in between.
Andrew Trice – Andrew Trice is a Creative Cloud Evangelist for Adobe, where he is passionate about creativity and technology. Andrew is an accomplished technical leader, published author, and has over a decade delivering cutting edge experiences for the desktop, web, and mobile devices. You can see Andrew's latest work on mobile apps, photography, 3D printing, video production, or software development at http://tricedesigns.com/ or follow him on Twitter: @andytrice.
Mike Witherell – Mike Witherell is an Adobe Certified Expert and consultant teaching InDesign, InCopy, Illustrator, Photoshop, Acrobat, and more. He is experienced with these applications since their first versions, and has been teaching and consulting for over 15 years. He helped found the Washington DC InDesign User Group in 2002 and has also been an Adobe Community Professional for the past five years. He publishes unique help and study guides for graphic designers on his training website.
Prizes:
MacMedics will be giving away an iPad mini as a door prize. Adobe will also be providing prizes, including a FREE one-year Creative Cloud Membership. You must be present to win.
Parking Instructions:
There is ample free parking on the conference center campus grounds. Directions.
Food & Beverage:
Some food and beverages will be provided. Please arrive by 6:00pm.
Apple's Time Machine is the most powerful feature built into the OS X operating system. You can buy almost any hard drive, plug it in, and Time Machine practically configures itself. It's pretty much set it and forget it. While that is true for the most part, you do need to keep an eye on it.
Ensure Time Machine is running. If there is an issue, or if it's running slowly, that could be a precursor to an issue with your Mac's hard drive, your Time Machine hard drive, or perhaps BOTH!
Hard drives don't last forever, and your Time Machine hard drive is no exception! When you buy a new Time Machine hard drive or a Time Capsule, you should write the purchase date on a piece of masking tape and stick it to the front of the hard drive. After 3 years of loyal use (in most cases), then it's time to retire that backup and add a new one. Hey, this is your chance to EXPAND your backup plan by reusing that aging hard drive as an off-site back up!
When a hard drive starts to fail, it can make both your main hard drive and your backup hard drive work harder to keep up. If you leave a situation like this going for too long, you can end up with more than one sick hard drive and put your valuable data at risk.
Step 1: Get Time Machine Working, Step 2: Monitor Time Machine Backup, Step 3: Replace After 3-Years Of Use http://t.co/jKwoAOqilR

— MacMedics  (@macmedics) May 20, 2014
Introducing the Promise Pegasus2: The world's first and fastest Thunderbolt™ 2 hardware RAID storage solution.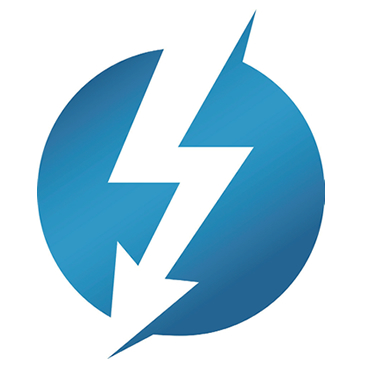 The absolute fastest.
The Pegasus2 is the fastest Thunderbolt 2 enabled hardware RAID storage available in the market. Showcasing Intel's revolutionary Thunderbolt 2 connectivity, the Pegasus2 boasts a staggering speed of 20Gbps – more than enough to effortlessly handle and accelerate any 3D or 4K (Ultra-HD) workow environment.
Pegasus2 + Mac Pro.
Synergize the ultimate innovation of the new Mac Pro and Thunderbolt 2 with the capacity and performance of the industry's fastest storage solution, Pegasus2. Multiply the Mac Pro's ash storage capacity by daisy-chaining multiple Pegasus2 systems to achieve massive amounts of additional storage space.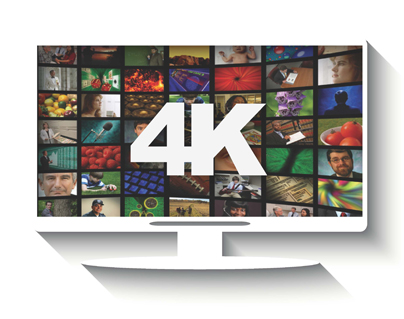 Master the 4K environment.
Experience the ability to seamlessly edit and stream 4K (Ultra HD) content, while backing up those files at the very same time. Boasting the world's fastest connectivity speed at 20Gbps, Thunderbolt 2 doubles the speed of the previous generation and perfectly supports bandwidth-hogging 4K workflow environments allowing you to never have to experience downtime with your digital creations.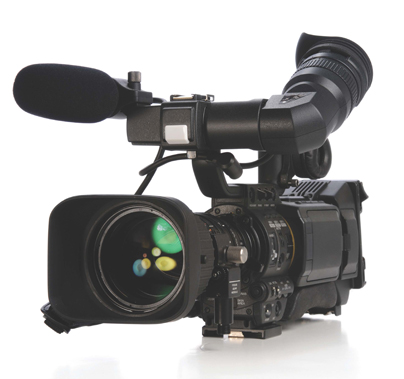 Never stop creating.
Being away from the studio for a shoot doesn't mean you have to sacrifice the RAID protection and speeds of your SAN storage. Pegasus2 pairs together Thunderbolt 2 connectivity and enterprise-level hardware RAID protection in a compact, portable package that you can take with you almost anywhere – perfect for all of you photographers, filmmakers, graphic designers, and other multimedia professionals.
Call your local MacMedics office to place your order for a new Pegasus 2, new Mac Pro or both!
Tuesday, January 21 2014
6:00 PM – 8:30 PM
Stevenson University
School of Art and Design
11200 Gundry Lane
Owings Mills , MD
==========================
Event Details
==========================
As designers and publishing specialists, keeping abreast of new technologies is a growing challenge. Belonging to the Adobe Community and its user groups affords us opportunities that otherwise would not be available. Did you ever wonder how the heavyweights of publishing get the job done?
We are delighted to announce the details of our first 2014 IDUG event featuring Jacquelynne Hudson, Manager of Digital Content Development, Simon & Schuster, New York. Ms. Hudson will give us an inside look at ePubs from an enterprise point-of-view.
Join us as Jacquelynne covers the following key points:
The difference between reflowable and fixed layout eBooks
What it means to stay in the forefront of the publishing industry today
What it takes for Simon & Schuster (S&S) to stay current with changing technology
Where ePubs are headed in the not-too-distant-future (limitations and opportunities of ePubs)
A look at the S&S workflow
Best way to handle images and illustrations
How to handle footnotes, TOCs, and hyperlinks effectively
How to fix things that break (troubleshooting and testing)
How S&S provides files to its clients (understanding different formats)
We would like to especially thank MacMedics and ThinkBig!LearnSmart for being our 2014 Chapter Gold Sponsors.
Agenda:
6:00 p.m. Registration, raffle sales in support of our chapter, networking, and refreshments
6:30 p.m. Welcome and group business
6:45 p.m. Featured presentation with Jacquelynne Hudson
7:25 p.m. Break (last chance to buy raffle tickets to win cool stuff)
7:35 p.m. Featured presentation continues
8:10 p.m. Questions & Answers with Jacquelynne
8:25 p.m. Selection of raffle winners
8:35 p.m. Adjourn
Remember, sponsor donations and proceeds from raffle sales are our SOLE SOURCE to pay for speakers, food, administrative costs, and venue. Sponsorships and donations are needed and welcome to keep us going, and raffle tickets give you a chance to win cool stuff.
MacMedics is an annual sponsor of the The Greater Baltimore Chapter Adobe InDesign User Group
Adobe Creative Cloud for teams is better than ever. Now, you can choose from two ways to get Adobe Creative Cloud for teams — via a complete or a single-app plan. Single-app offers the choice of 14 applications such as Photoshop CC or Illustrator CC plus 20GB of storage and access to Behance Prosite, the Creative Cloud Admin Console, and Creative Cloud Packager.
Single-app plan — The single-app plan is a good offering for customers who are primarily using only one product in their creative workflow but want to experience Creative Cloud and need to remain competitive by having access to the latest and greatest features.
Complete plan — The complete plan offers customers the very latest Creative Cloud desktop apps, services, and business features they need to create their best work and collaborate with their peers.
LIMITED TIME OFFER* — if you act now, you can lock in the promotional price on your first annual renewal — OFFER EXPIRES 8/31/2013
Savings of: 33% — Single-app Plan only $19.99! ($19.99/month or $240/year) Savings of: 40% — Complete Plan only $39.99! ($39.99/month or $480/year)
Please contact your local MacMedics office for an Adobe Creative Cloud for teams quote customized for you.
MacMedics is an annual sponsor of the Baltimore – InDesign User Group.
Acrobat XI New Features, Forms, and Fodder with Claudia McCue
Tue, October 15, 2013, 6:00 PM
The Johns Hopkins University Applied Physics Laboratory
11000 Johns Hopkins Road
Main Campus, Building 1, Main Entrance, Parsons Auditorium and Cafeteria
Laurel, MD 20723-6099
USA
Register Here: http://www.indesignusergroup.com/chapters/baltimore/events/2456/
Event Details
Adobe Acrobat has become the standard and staple for delivering Portable Document Format (PDF) to press, to clients, and now to mobile devices as interactive documents and forms. Its unique ability to retain the intended design makes it the most powerful collaboration tool and the perfect companion for InDesign. Released in the fall of 2012, Acrobat XI is now available with Adobe's Creative Cloud (CC) subscription.
As we celebrate our fourth anniversary this October, we are proud to bring you a special guest speaker, Claudia McCue. Join us as Claudia reveals many of Acrobat XI's new features and capabilities in her unique style, for a fun and educational night where she will cover the following topics:
• New editing features in Acrobat XI
• Customizing tool panels
• "Reverse engineering" PDFs to generate Word, PowerPoint, and Excel files
• Acrobat form basics
• Creating matrices in PDF forms
• Adding calculations to PDF forms
• Choosing the correct setting for your output
• Reducing file size without deteriorating quality
• Collaboration made easy
• And more
About Our Presenter:
Claudia McCue is a consultant, Certified Technical Trainer, Adobe Certified Expert (for Photoshop, Acrobat, Illustrator, and InDesign), Adobe Community Professional, and author. Her books include Real World Print Production with Adobe Creative Suite Applications (Peachpit Press, 2009), Fearless Flash: Use Adobe® InDesign® CS5, and The Tools You Already Know to Create Engaging Web Documents (Adobe Press, 2010).
Ms. McCue has more than 25 years experience in real-world productions, and she now teaches how to use Adobe products. Her company, Practicalia LLC, provides custom on-site training for a national client base of design firms, publications, printing companies, and marketing professionals. She is a frequent presenter at industry conferences and creates print-related on-line training videos for lynda.com. Follow her on Twitter (@claudiamccue) or read her blog.
Agenda:
6:00 p.m. Registration, raffle sales in support of our chapter, networking, and refreshments courtesy of MacMedics
6:30 p.m. Welcome and group business
6:45 p.m. Featured presentation with Claudia McCue
7:25 p.m. Break (last chance to buy raffle tickets to win cool stuff)
7:35 p.m. Featured presentation continues
8:10 p.m. Questions & Answers with Claudia
8:30 p.m. Selection of raffle winners
8:40 p.m. Adjourn
Sponsor donations and proceeds from raffle sales are our SOLE SOURCE to pay for the speakers, the food, and the venue. Sponsorships and donations are needed and welcome to keep us going, and raffle tickets give you a chance to win cool stuff.
Note: MacMedics is furnishing an iPad mini as a door prize for this event.
The Greater Baltimore Chapter, Adobe InDesign User Group is hosting The 2013 Adobe Create Now World Tour at the Johns Hopkins University Applied Physics Laboratory in Laurel, Maryland.
This is your chance to attend the Adobe-sponsored event "Create NOW World Tour" with Terry White and Pariah Burke at the The Johns Hopkins University Applied Physics Laboratory, Parsons Auditorium, Laurel, MD on Monday, March 4, 5:30–9:30 p.m.
Join us as these two internationally known industry experts share how the Adobe Creative Cloud is revolutionizing creative workflows in digital publishing, web, photography, and video. Learn how these advances will impact you, and get an inside look at how you can enhance your productivity. Stay a step ahead, see new products, and win prizes.
This is a FREE event, but seating is limited to 150 attendees.
To register, visit: http://createnow-baltimore-dc.eventbrite.com/ .
About Our Speakers:
Terry White, Worldwide Evangelist for Adobe®, is flying in for this special event. @terrylwhite
Pariah Burke, Adobe Community Professional | Boston, is a creative professional trainer and a design, publishing, and digital publishing workflow expert who connects creative professionals around the world.
http://iamPariah.com
@iampariah
Agenda:
5:30–6:30 p.m. Check-in, refreshments, and networking
(Please bring your printed EventBrite ticket with you for speedy check-in.)
6:308:00 p.m. Adobe Create Now Keynote and demos by Terry White
8:008:15 p.m. Short break
8:159:15 p.m. Creative Professional Workflows with Pariah Burke
9:159:30 p.m. Prize drawing and Q & A session
Organizers: This event is a combined effort of the Adobe CreateNOW team, Baltimore InDesign User Group, Annapolis Adobe Multimedia User Group, and Central Maryland Adobe User Group.
Food: Light refreshments will be served.
More Reasons to Attend: We will have lots of giveaways, including licenses to CS6 Design & Web Premium as well as Creative Cloud Memberships. The first 100 attendees will receive a gift bag from Adobe.
Additionally, the Baltimore InDesign User Group will be conducting a special raffle in support of their chapter. The raffle is open to everyone and will include a free license to Adobe InDesign CS6, a 2-day training certificate from Zenith Technology Institute | Ledet Baltimore ($795-995 value). We would like to thank MacMedics being our 2013 cosponsor.
BIDUG would like to thank our chapter sponsors, Adobe and all of our cosponsors for their continued support in providing valuable prizes for our raffle. These prizes are made possible through the generosity of the following cosponsors:
• MacMedics ( http://www.macmedics.com )
• Zenith Technology Institute | Ledet Baltimore ( http://www.ztinstitute.com | http://www.ledet-baltimore.com )
Adobe and Check-In Tables: Please bring your EventBrite ticket when you check in. Registration will be located in the cafeteria of Building 1 across from Parsons Auditorium.
Session Abstracts
Adobe Keynote—Create Now with Terry White: Terry will cover some of the most exciting features of the Creative Cloud, including the ability to publish your content and designs to an iPad, the web (using HTML5), and other mobile devices.Terry will cover the following topics:
• Adobe Creative Cloud for Teams
• Adobe Ideas (a touch app for iPad)
• Adobe Illustrator
• Adobe InDesign
• Adobe DPS Single-User Edition
• Adobe Photoshop | New Features for Cloud Subscribers
• Adobe Muse | Rich, Dynamic Websites without Code
• Adobe Edge Animate | Creating Interactive HTML5 Content
• Adobe Edge Code | Code the Web
• Adobe Edge Reflow | Design the Responsive Web
Creative Professional Workflows—More Value in the Creative Cloud with Adobe Community Professional Pariah Burke will extend what was covered in the Adobe keynote and do a "deep-dive" demo on creative workflows with Adobe Creative Suite applications that are available to Creative Cloud members.
Donations, sponsorships, and volunteers are always welcome.
See you March 4th!
Adobe® Creative Suite® 6 Master Collection software delivers unprecedented performance with blazing-fast 64-bit native support and GPU acceleration. Groundbreaking new creative tools provide innovative ways to design for the latest devices. With exceptional power and precision, you can create inspiring experiences that go anywhere.
You can learn more at Adobe's website:
http://www.adobe.com/products/creativesuite/mastercollection.html
Update 5/2/12 Stop by the MacMedics booth today at the Adobe event and get your sugar rush on with our free M&M's Pill Bottles. Also enter our booth drawing for a free iPod touch!
Update 4/23/12 This special all-day event is the Adobe Creative Suite 6 Launch Event. We were not able to tell you until now. This will sell out, so be sure to reserve your seat ASAP! Us the coupon code mentioned below for $30 off!
Update 4/13/12 This event is already 50% sold out, plus we are giving away a free iPad to one lucky attendee. Register now and use the promo code "DC-ID" and you can save $30!
—
MacMedics Washington DC will be a sponsor of this special event! We will be providing an iPad as a door prize for this event. Use the promo code "DC-ID" and you can save $30!
On May 2, 2012, the DC-Area InDesign User Group will host an all-day event featuring three of our favorite presenters. Michael Murphy, Chris Converse, and Noha Edell will lead several sessions covering all the latest advancements in the Adobe Creative Suite with special focus on InDesign. The fee to the general public will be $99.95. For IDUG members using the promo code "DC-ID", the cost will be only $69.95.
More information will be released when event details are finalized.
For those who have attended our all-day, multi-presenter events in the past, you know this is a not-to-be-missed event. Registration is limited and has always sold out.
Also for those who have attended our all-day events in the past, you'll be happy to hear that we have made arrangements for a second set of bathrooms at the Navy Memorial to be open for our attendees.
We will not be providing lunch; there are dozens of restaurants in the area. You shouldn't go hungry.
==========================
Date, time, and location
==========================
Wednesday, May 2 2012
8:00 AM – 4:30 PM
U.S. Naval Heritage Center—Burke Theatre
701 Pennsylvania Avenue, NW
Washington, D.C.
For more information and to register for the event, go to http://www.dc-id.org.