Archive for the 'Mac Pros' Category
Come work for MacMedics, the company that revolutionized on-site AND in-lab Macintosh service, sales, support, and consulting in the Mid-Atlantic region. A unique opportunity to join the MacMedics team in is available for qualified persons who have a deep passion, dedication, and experience with the Apple Macintosh computer platform.
MacMedics is seeking Apple Certified Macintosh Technicians to join our Service Team in both our Severna Park and Lanham Maryland locations.
Candidates must know their way around the inside of all Macintosh models. Mac Techs at MacMedics help walk-in Apple warranty and non-warranty repairs, as well as repairing sick Macs for our on-site customers from time to time. This position at MacMedics also includes helping walk-in customers with checking in/out for service, answering Apple service questions in-person and over the phone, helping with upgrades, sales, trade-ins for Macintosh, iPhone, iPad, iPod, and adding RAM and hard drive upgrades to Macs. All work performed at MacMedics needs to be accurately documented with detailed tech notes. Applicants must be prepared to work weekdays until 7:00 PM and Saturdays 10:00 – 3:00. 
MacMedics is an Apple Authorized Premium Service Provider, an Apple Authorized Value Added Reseller, an Apple Authorized Government Reseller, as well as Apple Certified members of the Apple Consultants Networks.
You might recall on Veterans Day we put out an offer for a free data recovery for a veteran who needed some help recovering photos of their service, important life events, and all of their data. Nobody stepped forward.
I am happy to report that we found an Army Ranger who was in need of our services after he dropped his 13" MacBook Pro.
The metal on the edge of the right palm rest (where the hard drive lives) was dented out from the impact of the fall where the force pushed the hard drive so hard it pushed out on the metal in an imprint of one of the edges of the hard drive.
We never really thought that we would be helping to the degree that we did. We were not able to recover 100% of the data due to the damage, but we got most of it. The number of photos of gravesites, combat memorials, and fallen comrades this Ranger had been staggering. It was our honor to bring this data back to him at no cost.
In the process of recovering his data, we decided that we would also fix his broken MacBook Pro screen as well.
If you see a veteran, let them know that you support them, and if you have the ability to pay for their meal, toll, haircut, or help them out with a repair bill why not do it? He told me they are not looking for a free ride, but as Americans there is no way we can ever re-pay the debt to our service men and women. So, if you can do something to acknowledge their service and sacrifice, you should.
I can't tell you how wonderful MacMedics has been!

I can't tell you how wonderful MacMedics has been! I am a photographer who has used Apple products for years. I end up taking hundreds of GB worth of photos and am very hard on my computer when it comes to editing and storing all of them. My Mac was a few years old and I wanted to upgrade my RAM and hard drive space. After speaking to MacMedics they helped me find the best solution- I ended up installing extra RAM, getting a solid state hard drive for my operating system, and getting separate hard drives to help store all of my photos. They fixed everything efficiently and were really patient and thorough when answering all of my questions! When I later had some issues with my disk permissions, they were able to walk me through what I needed to do to fix these and the problem was solved. Many people have no idea where to turn for Apple services, sales, or data recovery, so they just end up going to the Apple Store and paying too much for it, not getting an accurate diagnosis, or going elsewhere and ending up with terrible service. But that is not the case with MacMedics- they are great on all accounts. They also give you a 1 year warranty- a big plus in my book. Highly recommended!
-Crownsville, MD
We're MacMedics, an Apple Authorized "Mac-Only" Macintosh consulting, service, and sales company that provides Mac Service and Solutions the entire Mid-Atlantic region. We're looking for experienced On-Site Macintosh Technicians/Consultants/Engineers to join our Washington DC office FULL-TIME. If you're an IT professional at most places, we're guessing you work long hours. Not at MacMedics! We only expect our employees to work 40 hours a week. Don't accept any old Mac IT job if you're never going to see you family again, or have to be "on-call" on the weekends. Come see us and find out if MacMedics can be a good fit for your new Mac career for 2015!
MacMedics (an Apple Authorized Premium Service Provider & Apple Authorized Value Added Reseller), an award-winning regional Macintosh consulting and service company, with offices in Baltimore, Washington, and Philadelphia is seeking more on-site Macintosh Engineers to join our Washington, DC AND Baltimore, MD service and support team. As a MacMedics Macintosh Consultant/Engineer, you will be directly involved in providing and recommending Macintosh service and solutions for our thousands of on-site Macintosh clients. Some of the markets we service are; graphic design freelancers, small graphic design studios, large scale advertising agencies, in-house advertising departments, commercial printers, video production houses, colleges, universities, as well as Federal, State, and local government agencies.
The functions of this position would include: on-site Macintosh hardware and software consulting and troubleshooting, networking, cross platform integration, and backup & server configuration. Qualified individuals must have EXTENSIVE knowledge of Mac OS X and long-term experience with the Macintosh product line with a strong emphasis on the use, configuration, and troubleshooting of graphic design applications. Experience with Photoshop, InDesign, and font management is absolutely essential!
A strong compensation package with performance incentives, a Macintosh MacBook Pro computer, company paid high-speed Internet access and Apple iPhone (with plan) are all provided. Other valuable benefits such as company paid Apple and Adobe technical training and certification; low-cost heath/dental insurance and a 401k plan with company matching are also included.
If you're interested in being part of a well-established consulting company and making new and exciting and things happen, you'll love working with MacMedics! Our service team members are focused on helping our customers and doing whatever it takes to do so. If you're being held back, finding yourself doing more Windows work that you were planning on, tired of red tape and politics, and you want your efforts and contributions to count for something, then this position would be perfect for you! If you're an under-appreciated/under-paid Mac fanatic, then MacMedics is where you need to be!
If you're a current or former Apple Store Genius with extreme Mac skills and you're investigating on how to take your Macintosh support career to the next level, we'd love to speak to you.
Apple Certified Macintosh Technician Opening In The MacMedics Baltimore Office
Come work for MacMedics, the company that revolutionized on-site AND in-lab Macintosh service, sales, support, and consulting in the Mid-Atlantic region. A unique opportunity to join the MacMedics team in is available for the right person.
MacMedics is seeking an Apple Certified Macintosh Technician to join our Apple Service team. Candidates must know their way around the inside of all Macintosh models. You would be working mostly in the MacMedics office in Severna Park, MD (near BWI) handing walk-in Apple warranty and non-warranty repairs, as well as repairing sick Macs for our on-site clients from time to time. This position would also include helping walk-in clients, answering the phone, helping clients trade-in and/or upgrade their Mac or iPad, add RAM and hard drive upgrades, and documenting your work with tech notes.
This position does have the potential for career advancement into other roles at MacMedics.
We're looking for a for self-motivated person who is incredibly detail oriented and who can speak to clients on the phone with clarity and communicate well via email and tech notes.
The right applicant must be an Apple Certified Macintosh Technician and have at least 3 years of Apple hardware and software experience.
This job could be a path for career advancement for someone who is a Genius currently employed at the Apple Store who wants to get away from working in the mall, crazy retail hours, or working the night shift.
As a member of our team you will be entitled to the following:
1. A 40-hour work week. We love our work, but we know to be our best in the field our people need to be fresh and ready to think on their feet. Lots of IT firms promise big bucks, but they are weak on benefits and heavy on the hours.
2. A competitive salary that matches your experience.
3. A bonus plan that rewards you going the extra mile. If you can create results in a number of categories, you can add on serious dollars to your annual salary.
4. A real full-time job with a paycheck every two weeks. Lots of IT firms are looking for Mac folks to help them, but many of them only want to "contract" the help so they don't have to pay benefits.
5. The best health and dental insurance money can buy, and MacMedics pays 75% of the premium for your first 2-years, then we pay 100%! And not just for you, but also for your spouse and children.
6. A 401K program with company match. We pay all the management fees and take whatever percentage or fixed figure you desire right out of your paycheck.
7. A MacBook Pro laptop computer, iPhone, and company paid iPhone service plan.
See more at http://www.macmedics.com/jobs
Mac Pro.® Muscle through and through.
Unprecedented expansion. Ultrafast memory and performance. Two GPUs that can drive three monitors at once. All in a radical new design like no other computer you've seen before.
Whether your team is designing a new graphic, a new product — or the tools used to make them — call us today to discuss how Mac Pro can unleash the power of your organization.
Learn more: Download Top reasons organizations are recruiting the Mac to work here.
MacMedics is offering Mac Pro bundles including an Apple keyboard, mouse, and an adapter of your choice* starting at just $2,999. Contact your local MacMedics office today to place your order.
*Wired Apple keyboard and mouse included in bundle. Adapter choice restricted to items with regular retail price of $29.
We love to help when we can, especially when it comes to wedding and honeymoon pictures. This was a case where our customer could not afford a full data recovery, but there were portions of the drive that were available to us. One of our engineers, Chris, decided to take it upon himself to try and move some of the data while we had the drive mounted. As a result, he was able to copy some of the files that were most important to the customer.
After the customer got his drive back, he wrote us this note:
Chris,
I just wanted to write to thank you for your wonderful professionalism and kindness in helping me and my wife sort through what to do with our crashed Mac. It was a very difficult decision for us not to recover the entire hard drive, but the right one given our finances. When we received the hard drive in the mail a couple days ago, we were downright moved to discover that you took the trouble to find our most important files – the wedding and honeymoon photos and her master's thesis – and copy them for us.
We will definitely send all of our future business – and that of our friends – to you!
Many thanks,
Stephen
While other Macintosh data recovery firms charge $1000 – $2500 for data recovery and then charge extra for the hard drive that contains your data, MacMedics will recovery your lost data, replace the failed hard drive, transfer your data back to the newly installed replacement hard drive, and include a free 500GB Time Machine hard drive (so you never need data recovery again) for a flat fee of just $699 for Macbook, MacBook Pros, Mac minis, Mac Pros (older silver tower model), and iMacs.
You can learn more about our data recovery programs on our website at: http://www.macmedics.com/recovery.htm
Introducing the Promise Pegasus2: The world's first and fastest Thunderbolt™ 2 hardware RAID storage solution.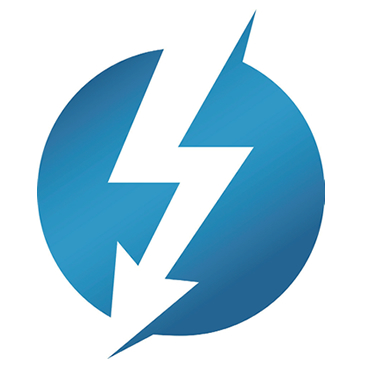 The absolute fastest.
The Pegasus2 is the fastest Thunderbolt 2 enabled hardware RAID storage available in the market. Showcasing Intel's revolutionary Thunderbolt 2 connectivity, the Pegasus2 boasts a staggering speed of 20Gbps – more than enough to effortlessly handle and accelerate any 3D or 4K (Ultra-HD) workow environment.
Pegasus2 + Mac Pro.
Synergize the ultimate innovation of the new Mac Pro and Thunderbolt 2 with the capacity and performance of the industry's fastest storage solution, Pegasus2. Multiply the Mac Pro's ash storage capacity by daisy-chaining multiple Pegasus2 systems to achieve massive amounts of additional storage space.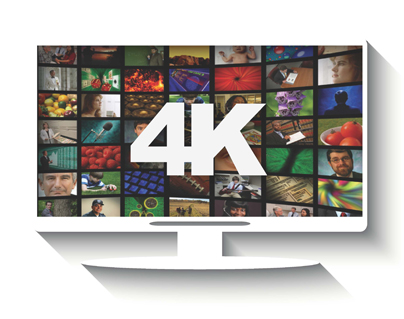 Master the 4K environment.
Experience the ability to seamlessly edit and stream 4K (Ultra HD) content, while backing up those files at the very same time. Boasting the world's fastest connectivity speed at 20Gbps, Thunderbolt 2 doubles the speed of the previous generation and perfectly supports bandwidth-hogging 4K workflow environments allowing you to never have to experience downtime with your digital creations.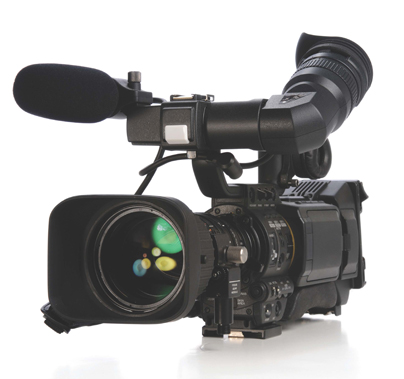 Never stop creating.
Being away from the studio for a shoot doesn't mean you have to sacrifice the RAID protection and speeds of your SAN storage. Pegasus2 pairs together Thunderbolt 2 connectivity and enterprise-level hardware RAID protection in a compact, portable package that you can take with you almost anywhere – perfect for all of you photographers, filmmakers, graphic designers, and other multimedia professionals.
Call your local MacMedics office to place your order for a new Pegasus 2, new Mac Pro or both!
MacMedics is the ONLY independent Apple Authorized Service Provider or Apple Authorized Premium Service Provider in Anne Arundel County, Maryland. MacMedics' office in Severna Park, MD is close to the Annapolis and Columbia Apple Stores. (Our other office in the area is the MacMedics office in Lanham, MD, which is a good option for those that live or work closer to Washington DC.) So if you've got a tough Macintosh repair problem that the Apple Store could not solve, we are the closest place to visit for a second opinion.
MacMedics offers Macintosh help, training, Apple Authorized Service, and Apple Authorized Sales assistance without the hassle of:
A. getting to the mall.
B. finding a parking spot.
C. lugging your iMac or older Mac Pro desktop and walking it all the way through the mall.
D. trying to first get an appointment with an Apple Genius, and then not getting enough time to really pick their brains for expert Macintosh advice.
Plus as an added bonus, most MacBook, MacBook Pro, and MacBook Air repairs are performed locally right here in our shop. The Apple Store will usually send your unit away for Apple Depot Service.
It's also important to know that the Apple Store does not perform data recovery. If you think your data is at risk, having anyone look at it further or trying to copy the data in any way is usually a bad idea. As hard drives fail, they generate heat, and as they generate heat they fail further. We'll remove the drive from your computer and put it right on our data recovery equipment to try and rescue your data. Our fee for this type of recovery is only $499 with a free 1TB USB hard drive. Read more about our process and levels of pricing here.
Our expert Apple Certified employees stand ready to help at anytime. We are super proud to be an award-winning Apple Authorized Service Provider, an Apple Authorized Value Added Reseller, an Apple Authorized Government Reseller, and Certified Members of the Apple Consultants Network.
We're a great alternative to either buying a new Mac or bringing a sick Mac computer to the mall. In fact, we're the only Apple Authorized Premium Service Provider in Anne Arundel or Prince Georges counties (or in the entire Baltimore or Washington DC area. There is only one other Apple Authorized Premium Service Provider in all of Maryland, according to Apple. This award recognizes us for several things, but most importantly for accuracy and speed of Macintosh repairs. There's a reason that MacMedics is the most frequently referred service firm for tough Mac service cases, like LCD replacements, liquid damage, vintage or obsolete Mac equipment, and Macintosh data recovery. With well over 65,000 in-lab and on-site service cases and our staff's combined Mac experience of over 200 years, MacMedics IS the place to bring your sick Mac!
Come visit either of our two fully-staffed and stocked Macintosh Service & Sales locations in Lanham, MD (1 Mile from I-495/I-95 just inside the Beltway of off Rt 50 and Martin Luther King Hwy.) or in Severna Park, MD (near BWI Airport 3 miles from I-97 or 1.5 mile from RT 2 Ritchie Highway).
For folks that live in Anne Arundel County or more specifically, Annapolis, Davidsonville, or Bowie and work in the Baltimore metro area, MacMedics in Severna Park, Maryland IS the most convenient option for Apple sales and service. We stock all of the most common Apple, computers, iPads, iPods, and Apple accessories, like MacBook & MacBook Pro batteries, PowerBook, iBook, and MagSafe and MagSafe 2 power adapters, back up hard drives, and FireWire & USB cables.
Also, in comparison to the Apple Store, our Apple Warranty and AppleCare service is the fastest. Most Apple warranty repairs are generally complete within 24-hours. With our Severna Park store being 3-minutes from I-97 or RT-2 and our Lanham office being 1-minute from RT 50, it's super easy to get to us and drop off your repairs quickly. Pull up right at our office door and you can be inside in 5 steps.
Got a problem and want to talk about it? Just pick up the phone and call your nearest MacMedics office. It's unlikely that you can get anyone at the Apple Store on the phone, and most other places just send you to voicemail. You will only get voicemail here if every single phone line we have is tied up (and that does happen).
MacMedics has been in business and fixing Macs all over town since before the Apple Store or anyone else. We are very proud to be celebrating 26-years of service to the Central Maryland, Washington DC, Philadelphia, and Northern Virginia area!
MacMedics is an Apple Authorized Government Reseller
MacMedics has been supporting federal, state, and local government with proven and effective Apple solutions since 1989. As an Apple Authorized Government Reseller with over 25 years of Apple consulting and service experience, MacMedics has the solutions to stabilize your Apple environment, improve productivity, and enhance performance.
We can recommend, configure, pre-test, deliver, and install any Macintosh computer you require; from Mac Minis or iMacs to custom-configured MacBook Pros and Mac Pro towers, as well as Apple iPads, iPods, and the Apple TV.
We have the distinct advantage of being one of the first ever Apple consultants and we've built that 25 years of expert Macintosh consulting, service and sales into an impressive list of government clients who rely on MacMedics:
Anne Arundel County, Maryland
Baltimore City
Baltimore City Police Department
Executive Office of the President
Federal Aviation Administration (FAA)
Federal Bureau Of Investigation (FBI)
Federal Deposit Insurance Corporation (FDIC)
General Services Administration (GSA)
Goddard Space Flight Center (GSFC)
Howard County, Maryland
National Aeronautics and Space Administration (NASA)
Naval Research Laboratory (NRL)
Prince George's County, Maryland
Prince George's County Police
Small Business Administration (SBA)
United States Department of Agriculture (USDA)
United States Department Of Commerce (DOC)
United States Department of the Interior (DOI)
United States Fish and Wildlife Service (FWS)
United States Holocaust Memorial Museum (USHMM)
United States Department of Housing and Urban Development (HUD)
United States Mint
United States Naval Observatory (USNO)
United States Postal Service (USPS)

Here is what our contact at the U.S. Fish and Wildlife Service said about MacMedics via a review on our profile on the Apple Consultants Network (ACN) website:
"MacMedics has been my go-to service provider for over ten years. They provide speedy, honest assessments, with reasonable rates. I can count on them to solve my problems quickly, and get me back to work in no time. They are the pros!"
Contact your local MacMedics office to request a quote for new Apple hardware for your agency.