Apple Announces A New iPod touch 16GB Model
The new 16GB iPod touch model comes in five vibrant colors and features a 5-megapixel iSight camera.
Now every iPod touch features the iSight camera with 1080p HD video recording, brilliant 4-inch Retina display, A5 chip, and FaceTime camera.
With a new lower starting price of $199, the 16GB model is now the most affordable iPod touch yet.
Apple has released a new low-end model of 21″ iMac. This iMac is considerably cheaper than the other 21″ iMac models, priced at $1099. Previously, the cheapest iMac was priced at $1299 (which has now been promoted to the mid-range model).
The new entry-level iMac features a 1.4 GHz dual-core i5 CPU with Turbo Boost speeds up to 2.7GHz, which represents a significant downgrade in performance over the previous base model of iMac, which featured a processor clocked at 2.7 GHz. In addition to the CPU downgrade, the hard drive has also been reduced to 500 GB. The new model also features a lower-end integrated graphics processor. All other iMac models continue to use either Iris Pro integrated graphics or dedicated Nvidia cards.
With its ultrathin design, brilliant 21.5-inch display, and the world's most advanced operating system, the new iMac model is a great choice for those looking for an entry-level Mac desktop.
MacMedics is a sponsor of the following event, and we'll be giving away an iPad mini as a door prize.
Join us to see the latest innovations coming to Adobe Creative Cloud. Learn about new features that make everyday tasks easier and faster and how support for cutting-edge hardware and standards will free you to build anything you can imagine. Get answers to your questions and get inspired by designers who are creating amazing work.
Agenda:
6:00 PM – 6:30 PM Networking
6:30 PM – 8:30 PM Presentations
8:30 PM – 9:00 PM Q&A and Prizes
Location:
The Conference Center at the Maritime Institute (CCMIT)
692 Maritime Blvd
Linthicum Heights, Maryland 21090
Date & Time:
Friday, June 20th 6:00-9:00 PM
Cost:
Free, but you have to register here.
Presenters:
Jason Levine – Adobe Worldwide Evangelist, Jason Levine, Principal Worldwide Evangelist for Adobe, travels the globe inspiring and educating users on the Adobe Creative Cloud with a focus on video and audio. Levine has conducted training sessions for some of the top broadcast corporations in Europe and Asia including BBC, RTL, and SVT. Prior to Adobe, Jason was a full-time recording engineer working in studios coast-to-coast, engineering hundreds of recordings in a multitude of genres, prompting the formation of BoodahJooMusic Publishing. Since 2003, Jason has presented to more than 250,000 people, from Syracuse to Singapore and everywhere in between.
Andrew Trice – Andrew Trice is a Creative Cloud Evangelist for Adobe, where he is passionate about creativity and technology. Andrew is an accomplished technical leader, published author, and has over a decade delivering cutting edge experiences for the desktop, web, and mobile devices. You can see Andrew's latest work on mobile apps, photography, 3D printing, video production, or software development at http://tricedesigns.com/ or follow him on Twitter: @andytrice.
Mike Witherell – Mike Witherell is an Adobe Certified Expert and consultant teaching InDesign, InCopy, Illustrator, Photoshop, Acrobat, and more. He is experienced with these applications since their first versions, and has been teaching and consulting for over 15 years. He helped found the Washington DC InDesign User Group in 2002 and has also been an Adobe Community Professional for the past five years. He publishes unique help and study guides for graphic designers on his training website.
Prizes:
MacMedics will be giving away an iPad mini as a door prize. Adobe will also be providing prizes, including a FREE one-year Creative Cloud Membership. You must be present to win.
Parking Instructions:
There is ample free parking on the conference center campus grounds. Directions.
Food & Beverage:
Some food and beverages will be provided. Please arrive by 6:00pm.
Mac Pro.® Muscle through and through.
Unprecedented expansion. Ultrafast memory and performance. Two GPUs that can drive three monitors at once. All in a radical new design like no other computer you've seen before.
Whether your team is designing a new graphic, a new product — or the tools used to make them — call us today to discuss how Mac Pro can unleash the power of your organization.
Learn more: Download Top reasons organizations are recruiting the Mac to work here.
MacMedics is offering Mac Pro bundles including an Apple keyboard, mouse, and an adapter of your choice* starting at just $2,999. Contact your local MacMedics office today to place your order.
*Wired Apple keyboard and mouse included in bundle. Adapter choice restricted to items with regular retail price of $29.
We love to help when we can, especially when it comes to wedding and honeymoon pictures. This was a case where our customer could not afford a full data recovery, but there were portions of the drive that were available to us. One of our engineers, Chris, decided to take it upon himself to try and move some of the data while we had the drive mounted. As a result, he was able to copy some of the files that were most important to the customer.
After the customer got his drive back, he wrote us this note:
Chris,
I just wanted to write to thank you for your wonderful professionalism and kindness in helping me and my wife sort through what to do with our crashed Mac. It was a very difficult decision for us not to recover the entire hard drive, but the right one given our finances. When we received the hard drive in the mail a couple days ago, we were downright moved to discover that you took the trouble to find our most important files – the wedding and honeymoon photos and her master's thesis – and copy them for us.
We will definitely send all of our future business – and that of our friends – to you!
Many thanks,
Stephen
While other Macintosh data recovery firms charge $1000 – $2500 for data recovery and then charge extra for the hard drive that contains your data, MacMedics will recovery your lost data, replace the failed hard drive, transfer your data back to the newly installed replacement hard drive, and include a free 500GB Time Machine hard drive (so you never need data recovery again) for a flat fee of just $699 for Macbook, MacBook Pros, Mac minis, Mac Pros (older silver tower model), and iMacs.
You can learn more about our data recovery programs on our website at: http://www.macmedics.com/recovery.htm
Apple's Time Machine is the most powerful feature built into the OS X operating system. You can buy almost any hard drive, plug it in, and Time Machine practically configures itself. It's pretty much set it and forget it. While that is true for the most part, you do need to keep an eye on it.
Ensure Time Machine is running. If there is an issue, or if it's running slowly, that could be a precursor to an issue with your Mac's hard drive, your Time Machine hard drive, or perhaps BOTH!
Hard drives don't last forever, and your Time Machine hard drive is no exception! When you buy a new Time Machine hard drive or a Time Capsule, you should write the purchase date on a piece of masking tape and stick it to the front of the hard drive. After 3 years of loyal use (in most cases), then it's time to retire that backup and add a new one. Hey, this is your chance to EXPAND your backup plan by reusing that aging hard drive as an off-site back up!
When a hard drive starts to fail, it can make both your main hard drive and your backup hard drive work harder to keep up. If you leave a situation like this going for too long, you can end up with more than one sick hard drive and put your valuable data at risk.
Step 1: Get Time Machine Working, Step 2: Monitor Time Machine Backup, Step 3: Replace After 3-Years Of Use http://t.co/jKwoAOqilR

— MacMedics  (@macmedics) May 20, 2014
There's a pretty convincing phishing email making the rounds this morning. The email pretends to be from Apple and the title is: "Your Apple ID was used to sign in to iCloud on an iPhone 5S."
The email wants to alarm you that someone has your Apple ID and is trying to trick you into logging into a fake Apple website.
Here's what the email looks like:
Introducing the Promise Pegasus2: The world's first and fastest Thunderbolt™ 2 hardware RAID storage solution.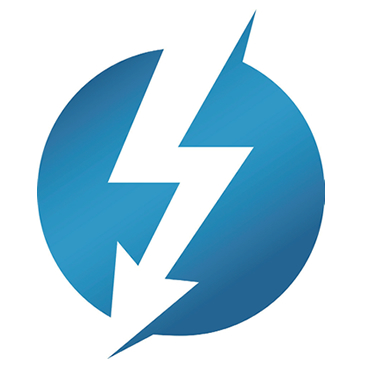 The absolute fastest.
The Pegasus2 is the fastest Thunderbolt 2 enabled hardware RAID storage available in the market. Showcasing Intel's revolutionary Thunderbolt 2 connectivity, the Pegasus2 boasts a staggering speed of 20Gbps – more than enough to effortlessly handle and accelerate any 3D or 4K (Ultra-HD) workow environment.
Pegasus2 + Mac Pro.
Synergize the ultimate innovation of the new Mac Pro and Thunderbolt 2 with the capacity and performance of the industry's fastest storage solution, Pegasus2. Multiply the Mac Pro's ash storage capacity by daisy-chaining multiple Pegasus2 systems to achieve massive amounts of additional storage space.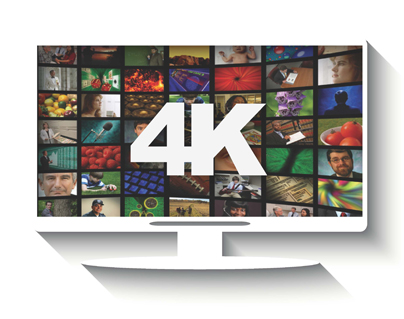 Master the 4K environment.
Experience the ability to seamlessly edit and stream 4K (Ultra HD) content, while backing up those files at the very same time. Boasting the world's fastest connectivity speed at 20Gbps, Thunderbolt 2 doubles the speed of the previous generation and perfectly supports bandwidth-hogging 4K workflow environments allowing you to never have to experience downtime with your digital creations.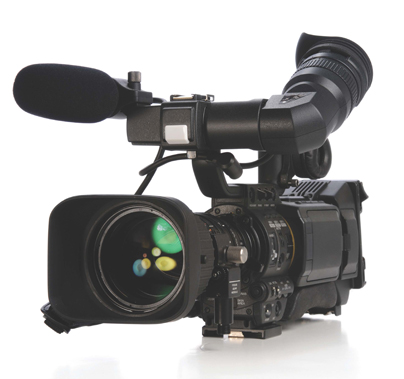 Never stop creating.
Being away from the studio for a shoot doesn't mean you have to sacrifice the RAID protection and speeds of your SAN storage. Pegasus2 pairs together Thunderbolt 2 connectivity and enterprise-level hardware RAID protection in a compact, portable package that you can take with you almost anywhere – perfect for all of you photographers, filmmakers, graphic designers, and other multimedia professionals.
Call your local MacMedics office to place your order for a new Pegasus 2, new Mac Pro or both!
As you may know, we're NOT fans of MacKeeper here at MacMedics. If you've installed it, we recommend you remove it. See our blog post for info on how to do that: http://goo.gl/LUwMsI
Pennsylvania woman sues company that promises computer security: http://goo.gl/uBL9pQ
From the article:
Holly Yencha, identified in the lawsuit only as a Pennsylvania resident, bought MacKeeper from ZeoBIT LLC for $39.95 after finding ads for it online, according to the complaint. She seeks to represent a class including all buyers of MacKeeper nationally, estimating that ZeoBIT's liability could exceed $5 million.
According to the complaint, the free starter version of MacKeeper identifies harmless programs as "critical" problems. The complaint claims that "under MacKeeper's reporting algorithm, even brand new computers are in 'critical' condition and require repair by purchasing the full version."
The program, according to the complaint, "provides limited antivirus and firewall protection," and deletes some temporary files, but does not meet its other promises.
One of our engineers installed MacKeeper on his Mac, and while some of what MacKeeper found in terms of clearing cache files, log files, and unneeded items like language files was technically true, it did report that his MacBook Pro was in pretty bad shape. That's not the case, since he's using a MacBook Pro Retina that he has been using for only about 2 weeks. It labeled his unit: Cleaning=Dirty Security=Dangerous Performance=Slow. You can see the screen shots below for more of what it found. If he wanted MacKeeper to "fix" the issues, he would have to buy the full version.
MacMedics is the ONLY independent Apple Authorized Service Provider in Anne Arundel County, Maryland. MacMedics' office in Millersville, MD is close to the Annapolis and Columbia Apple Stores. (Our other office in the area is the MacMedics office in Lanham, MD, which is a good option for those that live or work closer to Washington DC.) So if you've got a tough Macintosh repair problem that the Apple Store could not solve, we are the closest place to visit for a second opinion.
MacMedics offers Macintosh help, training, Apple Authorized Service, and Apple Authorized Sales assistance without the hassle of:
A. getting to the mall.
B. finding a parking spot.
C. lugging your iMac or older Mac Pro desktop and walking it all the way through the mall.
D. trying to first get an appointment with an Apple Genius, and then not getting enough time to really pick their brains for expert Macintosh advice.
Plus as an added bonus, most MacBook, MacBook Pro, and MacBook Air repairs are performed locally right here in our shop. The Apple Store will usually send your unit away for Apple Depot Service.
It's also important to know that the Apple Store does not perform data recovery. If you think your data is at risk, having anyone look at it further or trying to copy the data in any way is usually a bad idea. As hard drives fail, they generate heat, and as they generate heat they fail further. We'll remove the drive from your computer and put it right on our data recovery equipment to try and rescue your data. Our fee for this type of recovery is only $399 with a free 500 GB USB hard drive. Read more about our process and levels of pricing here.
Our expert Apple Certified employees stand ready to help at anytime. We are super proud to be an award-winning Apple Authorized Service Provider, an Apple Authorized Value Added Reseller, an Apple Authorized Government Reseller, and Certified Members of the Apple Consultants Network.
We're a great alternative to either buying a new Mac or bringing a sick Mac computer to the mall. MacMedics is also a repeat winner of Apple's "Commitment To Excellence Award". In fact, we're the only Apple Authorized Service Provider in Anne Arundel or Prince Georges counties to win this award, according to Apple. This award recognizes us for several things, but most importantly for accuracy and speed of Macintosh repairs. There's a reason that MacMedics is the most frequently referred service firm for tough Mac service cases, like LCD replacements, liquid damage, vintage or obsolete Mac equipment, and Macintosh data recovery. With well over 65,000 in-lab and on-site service cases and our staff's combined Mac experience of over 200 years, MacMedics IS the place to bring your sick Mac!
We also perform Hard Drive Upgrades (under warranty or not) and expert Macintosh Data Recovery, two things you simply can't get at ANY Apple Store. Plus, if you do need a new hard drive, we can upgrade the size, speed, and you get a 1-year warranty from MacMedics (and usually there is at least another 1-year of warranty from the manufacturer), compared to like-for-like hard drive swap at the Apple Store, plus there you only get a 90-day warranty.
Come visit either of our two fully-staffed and stocked Macintosh Service & Sales locations in Lanham, MD (1 Mile from I-495/I-95 just inside the Beltway of off Rt 50 and Martin Luther King Hwy.) or in Millersville, MD (near BWI Airport 1/10 of a mile from I-97).
For folks that live in Anne Arundel County or more specifically, Annapolis, Davidsonville, or Bowie and work in the Baltimore metro area, MacMedics in Millersville, Maryland IS the most convenient option for Apple sales and service. We stock all of the most common Apple, computers, iPads, iPods, and Apple accessories, like MacBook & MacBook Pro batteries, PowerBook, iBook, and MagSafe power adapters, back up hard drives, and FireWire & USB cables.
Also, in comparison to the Apple Store, our Apple Warranty and AppleCare service is the fastest. Most Apple warranty repairs are generally complete within 24-hours. With our Millersville and Lanham office being 1 minute from RT 50 or I-97, it's super easy to get to us and drop off your repairs quickly. Pull up right at our office door and you can be inside in 10 steps.
Got a problem and want to talk about it? Just pick up the phone and call your nearest MacMedics office. It's unlikely that you can get anyone at the Apple Store on the phone, and most other places just send you to voicemail. You will only get voicemail here if every single phone line we have is tied up (and that does happen).
MacMedics has been in business and fixing Macs all over town since before the Apple Store or anyone else. We are very proud to be approaching 25-years of service to the Central Maryland, Washington DC, Philadelphia, and Northern Virginia area!