Archive for the 'Mac Pro' tag
Mac Pro.® Muscle through and through.
Unprecedented expansion. Ultrafast memory and performance. Two GPUs that can drive three monitors at once. All in a radical new design like no other computer you've seen before.
Whether your team is designing a new graphic, a new product — or the tools used to make them — call us today to discuss how Mac Pro can unleash the power of your organization.
Learn more: Download Top reasons organizations are recruiting the Mac to work here.
MacMedics is offering Mac Pro bundles including an Apple keyboard, mouse, and an adapter of your choice* starting at just $2,999. Contact your local MacMedics office today to place your order.
*Wired Apple keyboard and mouse included in bundle. Adapter choice restricted to items with regular retail price of $29.
Introducing the Promise Pegasus2: The world's first and fastest Thunderbolt™ 2 hardware RAID storage solution.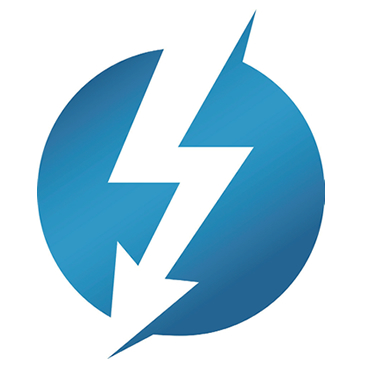 The absolute fastest.
The Pegasus2 is the fastest Thunderbolt 2 enabled hardware RAID storage available in the market. Showcasing Intel's revolutionary Thunderbolt 2 connectivity, the Pegasus2 boasts a staggering speed of 20Gbps – more than enough to effortlessly handle and accelerate any 3D or 4K (Ultra-HD) workow environment.
Pegasus2 + Mac Pro.
Synergize the ultimate innovation of the new Mac Pro and Thunderbolt 2 with the capacity and performance of the industry's fastest storage solution, Pegasus2. Multiply the Mac Pro's ash storage capacity by daisy-chaining multiple Pegasus2 systems to achieve massive amounts of additional storage space.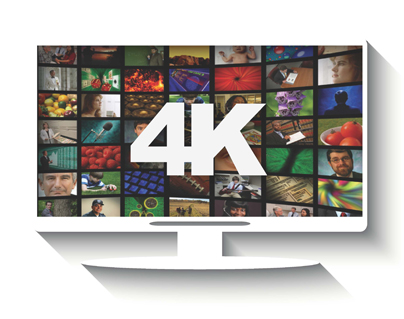 Master the 4K environment.
Experience the ability to seamlessly edit and stream 4K (Ultra HD) content, while backing up those files at the very same time. Boasting the world's fastest connectivity speed at 20Gbps, Thunderbolt 2 doubles the speed of the previous generation and perfectly supports bandwidth-hogging 4K workflow environments allowing you to never have to experience downtime with your digital creations.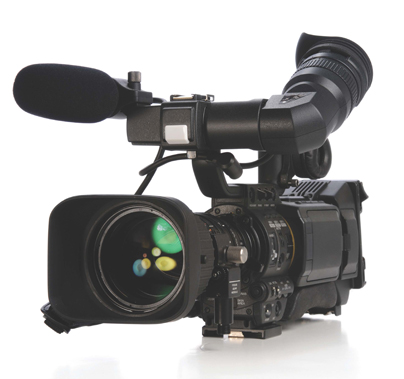 Never stop creating.
Being away from the studio for a shoot doesn't mean you have to sacrifice the RAID protection and speeds of your SAN storage. Pegasus2 pairs together Thunderbolt 2 connectivity and enterprise-level hardware RAID protection in a compact, portable package that you can take with you almost anywhere – perfect for all of you photographers, filmmakers, graphic designers, and other multimedia professionals.
Call your local MacMedics office to place your order for a new Pegasus 2, new Mac Pro or both!
Apple released a new line up of iMacs and Mac Pros today. They also announced a new 27″ LED Cinema Display and a very interesting looking "Magic Trackpad".
New Mac Pro
Thanks to the next-generation Quad-Core Intel Xeon "Nehalem" processors and new system architecture, the Mac Pro now delivers performance that's nearly twice as fast as before. Each processor features an integrated memory controller and 8MB of fully shared L3 cache. The NVIDIA GeForce GT 120 graphics processor with 512MB of GDDR3 memory provides up to 2.9x the performance of previous Mac Pro standard graphics cards. For even more graphics power, choose the ATI Radeon HD 4870 with 512MB of GDDR5 memory. With blazing-fast 1066MHz DDR3 ECC SDRAM, high-performance graphics, a redesigned interior for easier expansion, and up to 8TB of internal storage, it's the most advanced Mac Pro ever.
Features
• 8-core or quad-core processing power with Quad-Core Intel Xeon "Nehalem" processors up to
3.33GHz
• 8MB of fully shared L3 cache per processor
• Integrated memory controller and up to 32GB of 1066MHz DDR3 ECC SDRAM (16GB in quadcore configurations)
• Turbo Boost up to 3.6GHz
• Hyper-Threading for up to 16 virtual cores
• NVIDIA GeForce GT 120 or ATI Radeon HD 4870 graphics and a double-wide PCI Express 2.0 graphics slot
• Up to 8TB of internal storage with up to four Serial ATA 3Gb/s hard drives2
• Optional Mac Pro RAID Card providing hardware RAID levels 0, 1, 5, and 0+1
• Three full-length PCI Express 2.0 expansion slots for specialized cards
• Convenient front and rear I/O and dual Gigabit Ethernet ports for connecting a variety of devices
• Apple Keyboard with Numeric Keypad and Apple Mouse
• Bluetooth 2.1 + EDR
• Fully customizable with an innovative enclosure that supports future expansion
New iMacs
The new iMac is the ultimate all-in-one computer. Its Intel Core i3, i5, and i7 processors feature an advanced architecture and set new benchmarks for iMac performance. And fast discrete graphics processors now come standard in every iMac. The 21.5-inch and 27-inch widescreen displays are perfect for HD video, and the Apple Wireless Keyboard and Magic Mouse keep your desktop tidy.
Features
• 21.5-inch display with 1920-by-1080 resolution; 27-inch display with 2560-by-1440 resolution
• Dual-core Intel Core i3 and i5 processors up to 3.6GHz
• Available quad-core Intel Core i5 and i7 processors up to 2.93GHz (27-inch model only)
• ATI Radeon HD 4670, ATI Radeon HD 5670, or ATI Radeon HD 5750 graphics
• Wireless Magic Mouse and Apple Wireless Keyboard
• Built-in iSight camera, stereo speakers, and microphone
• Built-in AirPort Extreme 802.11n Wi-Fi1 and Bluetooth 2.1 + EDR
Magic Trackpad
The new Magic Trackpad is the first Multi-Touch trackpad designed to work with your Mac desktop computer. It uses the same Multi-Touch technology you love on the MacBook Pro. And it supports a full set of gestures, giving you a whole new way to control and interact with what's on your screen. Swiping through pages online feels just like flipping through pages in a book or magazine. And inertial scrolling makes moving up and down a page more natural than ever. Magic Trackpad connects to your Mac via Bluetooth wireless technology. Use it in place of a mouse or in conjunction with one on any Mac computer — even a notebook.
New 27″ LED Cinema Display

Connect your Mac with Mini DisplayPort to the LED Cinema Display for a panoramic viewing experience unlike any other. You get a huge 27-inch glossy widescreen display with a cinematic 16:9 aspect ratio and an astonishing 2560-by-1440 resolution. With 60 percent more pixels than the 24-inch LED Cinema Display, the 27-inch LED Cinema Display gives you even more room for all your windows and applications.
Unlike most displays that take time to warm up before they reach maximum brightness, an LED-backlit display is instantly on and uniformly bright. LED backlighting also gives you greater control over screen brightness. So you can tune the LED Cinema Display to suit the ambient light in even the dimmest room.
The Apple Store won't upgrade your hard drive for you. But, MacMedics can, and we can do so either in or out of Apple warranty.
Here's a common hard drive scenario that we help MacMedics clients with every day.
Your hard drive has failed, but you'd like to replace with a larger hard drive.
This makes perfect sense. Your MacBook with a 120 GB hard drive kicks the bucket, and in the process of replacing it, you'd like to upgrade it. MacMedics can help!
In Warranty: If your Mac is under warranty AND it's hard drive fails, we can upgrade you to a larger capacity hard drive "under warranty". All you do is pay for a new hard drive in the capacity of your choice.
Here's how it happens:
1. We diagnose your computer's hard drive as failed.
2. We order a new hard drive from Apple.
3. We install a new third party hard drive in the capacity of your choice.
4. We will install a new operating system on your new hard drive. (good time to upgrade your OS if you wish!)
5. You pay MacMedics for the cost of the new hard drive.
6. We send your old hard drive back to Apple.
7. We give you the Apple replacement hard drive to keep.
Your total cost: Just the price of a new hard drive, assuming we don't also have to worry about or recover any of your data.
The free "original" size hard drive is yours to keep and you can sell it, keep it as a spare part, or use it to upgrade one of your other Macintosh computers.
Installing a new, large, faster, and more robust hard drive in your Macintosh does not void your AppleCare warranty. The only caveat that you have to keep in mind is that the Apple warranty WILL NOT cover the third party hard drive under Apple's warranty. But if it should fail it is covered by a 1-year MacMedics warranty.
Out Of Warranty: If your Mac is out of warranty, we can also replace your hard drive with any size hard you would like. Most hard drive "upgrades" or "retirements" are done for our flat fee of $150 plus the cost of the hard drive. (Black or White original MacBooks are done for $99)
Obviously, if we have to recover your data from a failing hard drive, and provide other services in order to get your computer back in shape other charges may apply.
Here's how it happens:
1. We diagnose your computer's hard drive as failed.
2. You choose a new hard drive size and speed.
3. We install that new hard drive for you.
4. We clone your data from old hard drive to new hard drive
5. We test and run updates on your computer.
MacMedics keeps all popular hard drive sizes and speeds in stock at all times, so we can get you back on-line as quickly as possible.
This is just one more reason that MacMedics is often a better choice than trekking to your local Apple Store and dragging your iMac or Mac Pro through the mall.
A faster 3.33GHz Quad-Core Intel Xeon "Nehalem" processor is now available as a configure-to-order option on the quad-core Mac Pro. Featuring 8MB of fully shared L3 cache, an integrated memory controller, Hyper-Threading technology, and Turbo Boost for dynamic performance up to 3.6GHz, this processor brings even greater performance to the quad-core Mac Pro.
Mac Pro and Xserve systems can now be configured with 2TB hard drives, doubling the total storage capacity to up to 8TB on Mac Pro and up to 6TB on Xserve. The 2TB hard drives are high-performance 7200-rpm SATA 3Gb/s drives with 32MB of cache and are also available separately.
The Mac Pro configure-to-order options include
– 3.33GHz Quad-Core Intel Xeon "Nehalem" Processor
– 2TB hard drive option (for a capacity of up to 8 TB)
The Xserve configure-to-order options include:
– 2TB hard drive option (for a capacity of up to 8 TB)