Archive for the 'MacMedics' tag
Dear Severna Park,
Last year you voted MacMedics the "Best Computer Service" in Severna Park. It was a complete surprise as we did not petition for votes in the polling. The Severna Park Voice is now accepting nominations for "Best of Severna Park" for 2017, so we would greatly appreciate your vote again!
Thank you so much for the fantastic support and enthusiastic welcome to Severna Park with our new retail Apple sales & service location at 547 Benfield Road (across from Safeway).
http://www.severnaparkvoice.com/community/cast-your-vote-best-severna-park
New 5-Star Review for MacMedics: Exceptional customer service and seemed to have performed a miracle to restore and back up my iPhone. These guys are technology wizards, and have been incredibly helpful to my whole family in repairing our Apple products. Highly recommend.
We're MacMedics, an Apple Authorized "Mac-Only" Macintosh consulting, service, and sales company that provides Mac Service and Solutions the entire Mid-Atlantic region. We're looking for experienced On-Site Macintosh Technicians/Consultants/Engineers to join our Washington DC office FULL-TIME. If you're an IT professional at most places, we're guessing you work long hours. Not at MacMedics! We only expect our employees to work 40 hours a week. Don't accept any old Mac IT job if you're never going to see you family again, or have to be "on-call" on the weekends. Come see us and find out if MacMedics can be a good fit for your new Mac career for 2015!
MacMedics (an Apple Authorized Premium Service Provider & Apple Authorized Value Added Reseller), an award-winning regional Macintosh consulting and service company, with offices in Baltimore, Washington, and Philadelphia is seeking more on-site Macintosh Engineers to join our Washington, DC AND Baltimore, MD service and support team. As a MacMedics Macintosh Consultant/Engineer, you will be directly involved in providing and recommending Macintosh service and solutions for our thousands of on-site Macintosh clients. Some of the markets we service are; graphic design freelancers, small graphic design studios, large scale advertising agencies, in-house advertising departments, commercial printers, video production houses, colleges, universities, as well as Federal, State, and local government agencies.
The functions of this position would include: on-site Macintosh hardware and software consulting and troubleshooting, networking, cross platform integration, and backup & server configuration. Qualified individuals must have EXTENSIVE knowledge of Mac OS X and long-term experience with the Macintosh product line with a strong emphasis on the use, configuration, and troubleshooting of graphic design applications. Experience with Photoshop, InDesign, and font management is absolutely essential!
A strong compensation package with performance incentives, a Macintosh MacBook Pro computer, company paid high-speed Internet access and Apple iPhone (with plan) are all provided. Other valuable benefits such as company paid Apple and Adobe technical training and certification; low-cost heath/dental insurance and a 401k plan with company matching are also included.
If you're interested in being part of a well-established consulting company and making new and exciting and things happen, you'll love working with MacMedics! Our service team members are focused on helping our customers and doing whatever it takes to do so. If you're being held back, finding yourself doing more Windows work that you were planning on, tired of red tape and politics, and you want your efforts and contributions to count for something, then this position would be perfect for you! If you're an under-appreciated/under-paid Mac fanatic, then MacMedics is where you need to be!
If you're a current or former Apple Store Genius with extreme Mac skills and you're investigating on how to take your Macintosh support career to the next level, we'd love to speak to you.
Mac Pro.® Muscle through and through.
Unprecedented expansion. Ultrafast memory and performance. Two GPUs that can drive three monitors at once. All in a radical new design like no other computer you've seen before.
Whether your team is designing a new graphic, a new product — or the tools used to make them — call us today to discuss how Mac Pro can unleash the power of your organization.
Learn more: Download Top reasons organizations are recruiting the Mac to work here.
MacMedics is offering Mac Pro bundles including an Apple keyboard, mouse, and an adapter of your choice* starting at just $2,999. Contact your local MacMedics office today to place your order.
*Wired Apple keyboard and mouse included in bundle. Adapter choice restricted to items with regular retail price of $29.
Introducing the Promise Pegasus2: The world's first and fastest Thunderbolt™ 2 hardware RAID storage solution.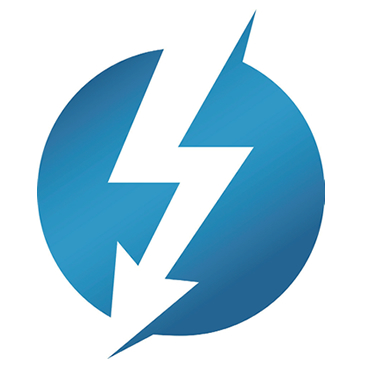 The absolute fastest.
The Pegasus2 is the fastest Thunderbolt 2 enabled hardware RAID storage available in the market. Showcasing Intel's revolutionary Thunderbolt 2 connectivity, the Pegasus2 boasts a staggering speed of 20Gbps – more than enough to effortlessly handle and accelerate any 3D or 4K (Ultra-HD) workow environment.
Pegasus2 + Mac Pro.
Synergize the ultimate innovation of the new Mac Pro and Thunderbolt 2 with the capacity and performance of the industry's fastest storage solution, Pegasus2. Multiply the Mac Pro's ash storage capacity by daisy-chaining multiple Pegasus2 systems to achieve massive amounts of additional storage space.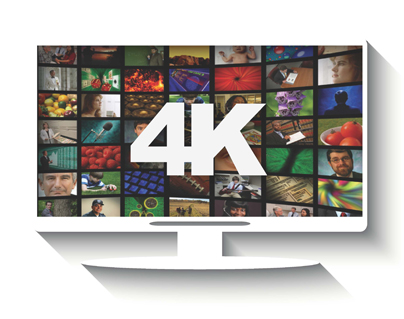 Master the 4K environment.
Experience the ability to seamlessly edit and stream 4K (Ultra HD) content, while backing up those files at the very same time. Boasting the world's fastest connectivity speed at 20Gbps, Thunderbolt 2 doubles the speed of the previous generation and perfectly supports bandwidth-hogging 4K workflow environments allowing you to never have to experience downtime with your digital creations.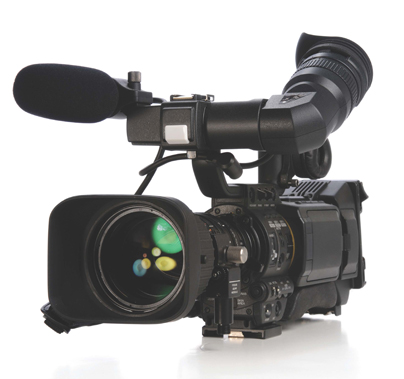 Never stop creating.
Being away from the studio for a shoot doesn't mean you have to sacrifice the RAID protection and speeds of your SAN storage. Pegasus2 pairs together Thunderbolt 2 connectivity and enterprise-level hardware RAID protection in a compact, portable package that you can take with you almost anywhere – perfect for all of you photographers, filmmakers, graphic designers, and other multimedia professionals.
Call your local MacMedics office to place your order for a new Pegasus 2, new Mac Pro or both!
MacMedics has been on Facebook so long that we had a personal page for MacMedics long before company pages were available. As a result we have TWO Facebook pages. Please surf over to the official MacMedic Facebook page and be sure to "Like" us to keep getting our updates here.
https://www.facebook.com/MacMedics
MacMedics is the Premier Sponsor for The Baltimore Production Club's ANNUAL PRODUCTION SHOWCASE (That's Paper Show for you folks that have been watching the show back in the early days) on March 28th 5:30 to 8:30 at Martin's West. See the TV Commercial below and buy tickets here! http://ow.ly/iXglc
We'll have a great selection of MacMedics SWAG that you can't buy on TV!
TODAY's Matt Lauer speaks with digital expert Mario Armstrong about possible new features for Apple's iPhone 5 and how this model will be different from earlier versions.
Mario gives MacMedics owner Dana Stibolt a mention during the interview.
Visit NBCNews.com for breaking news, world news, and news about the economy
Well, it's July 1st and Apple's add-on data service, MobileMe has been officially discontinued as of yesterday.
If you missed the deadline of June 30th, Apple is giving you one last chance to migrate your account to iCloud. There's no official word on how long this will be available so don't delay in taking advantage of this.
As always, MacMedics can help you migrate to iCloud and get all off your various devices working on Apple's new service.
Get in touch with your closest MacMedics office in Baltimore, Washington DC, or Philadelphia to set up a time for help. We can come to you, or if you prefer, you can come to our office.
MacMedics is proud to be a title sponsor of The Production Club of Baltimore's 18th Annual Production Show!
The Production Club of Baltimore presents the 18th Annual Production Show
This year, The Production Club of Baltimore takes you deep into a new frontier "ProductoCon A Look Into the Future of Production". Join the area's design, marketing and production professionals, as we revel, gawk and gasp at the newest product lines, services and techniques.
Thursday March 29th, 2012
5:30- 8:30 PM
Martin's West
6817 Dogwood Rd.
Woodlawn, MD 21244
Enjoy great food, beer, wine and free parking
PCB Members Free/ Non-Members $25.00
Click here to register: http://productionclubofbaltimore.org